We're committed
to the family.
We believe the family is a beautiful picture to our world from God about how He loves and cares for each of us. The family is a love story that is sent straight from Heaven and it is our Christian responsibility to see to it that this story never dies. He has called the staff, supporters and volunteers of The Texas Baptist Home for Children to fight for the preservation of the sanctity of the family.
OUR HISTORY

CARING FOR CHILDREN AND FAMILIES BY OFFERING STABILITY, DISCOVERING SELF-WORTH, AND ACHIEVING TRUE HEALING IN CHRIST.
years of serving kids and families.
a day to care for a TBHC foster child
children helped last year in our area.
1909
The Baptist Missionary Association of Texas met to discuss the plight of orphan children in Texas. The decision was made that an Orphanage was a necessity. A committee was chosen to secure a location. The city of Waxahachie donated $1,500.00 and was chosen as the location for Texas Baptist Orphanage.
1913
After a few years, a 2-Story Brick w/ 19 furnished bedrooms was 'officially' opened; 19 orphans at the time.
1919
January 1919- Through heavy fundraising, the 2nd wing of the orphanage was able to be completed.
Spring 1919- There were 62 children living at the orphanage. By summer of 1919, there were 83 children.
1940s
Waxahachie residents came together to help make much-needed repairs to the main building. They donated $1800 and people came with tools and supplies to make many of the repairs themselves. The rest of the '40s were good to the orphanage, they were even able to raise some funds for themselves by working the fields and selling produce. By 1947, enough funds were raised and a new dormitory for the boys was built.
1910
This childcare facility opened its doors in January 1910 shortly after receiving a license from the State of Texas.
1950s
In the mid to late 1950s, the definition of "orphan" changed. Most of the children in care were dependent and neglected children with one or both parents living. Several more home-like structures were built to make the orphanage more of a home-like setting rather than an institution.
1980s
1984- TBHC applied for Child Placing License.
1985- TBHC received our first 2 foster placements.
1989- There were 17 foster placements and 53 private placements. We also began our crisis pregnancy counselling.
2004
The adoption program began with the state. We were able to work with kids from CPS and help them find their forever home.
1970s
This decade saw a big change in the way TBHC cared for children. CPS was established in 1974 and became more involved in the way children were cared for. The children were coming into care with more psychological problems and signs of previous abuse. The dormitory/orphanage style wasn't able to support the needs of the children at this time.
2018
In 2018, an office was opened in Garland to continue to address the needs of children and families.
2009
In 2009, an office was opened in Bedford to continue to address the needs of children and families in the area. We work with OCOK in this area to help children remain in the county they are removed.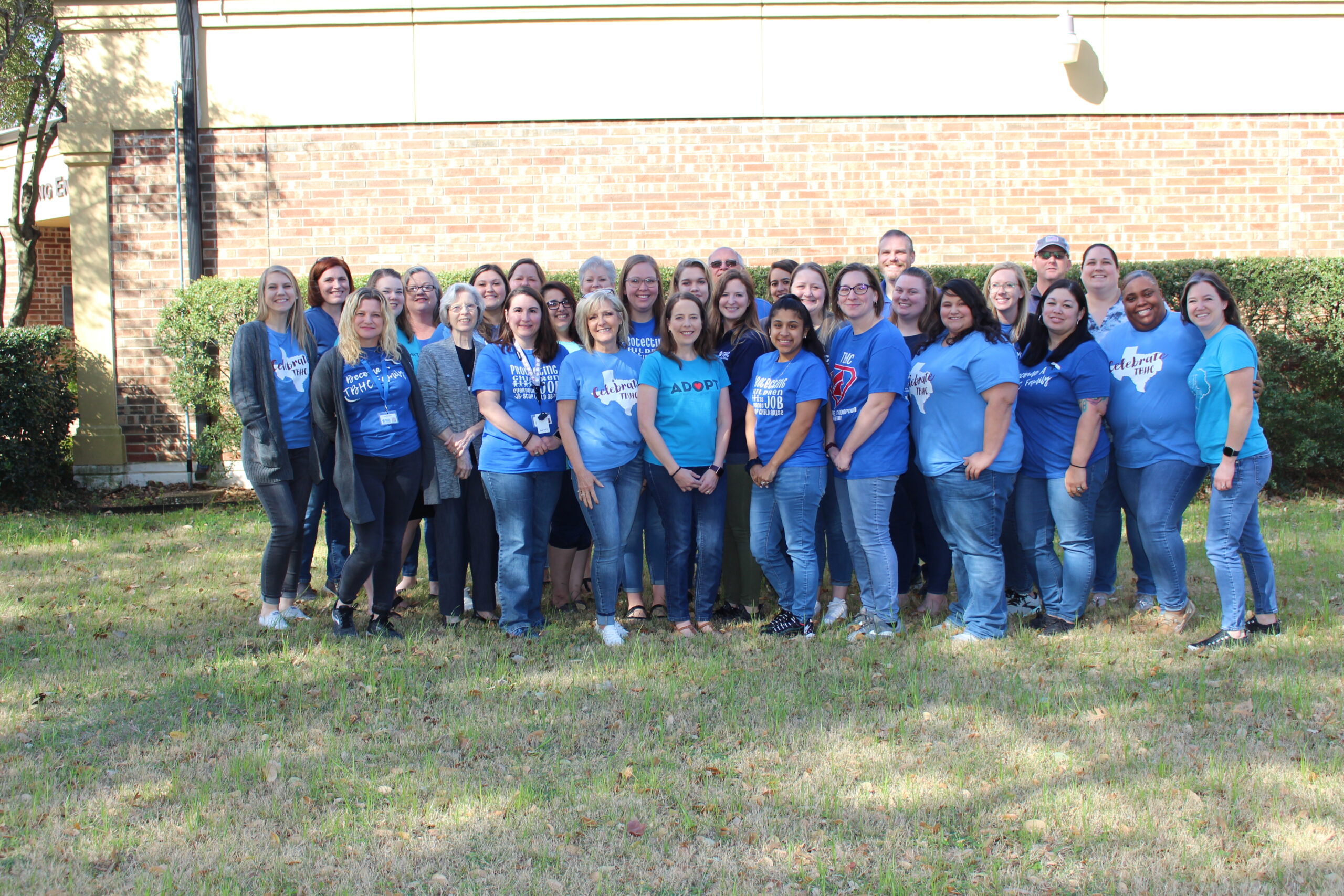 The people
that keep our
ministry growing
We invite you to explore this site for more information about our programs, our campus and our people. The Texas Baptist Home for Children's Foster Care Program is funded by the Baptist Missionary Association of Texas, the Southern Baptist of Texas Convention, the Texas Department of Family and Protective Services, churches, businesses, and other loving individuals.
Sign up today to receive the latest news and updates about TBHC foster care and adoption!