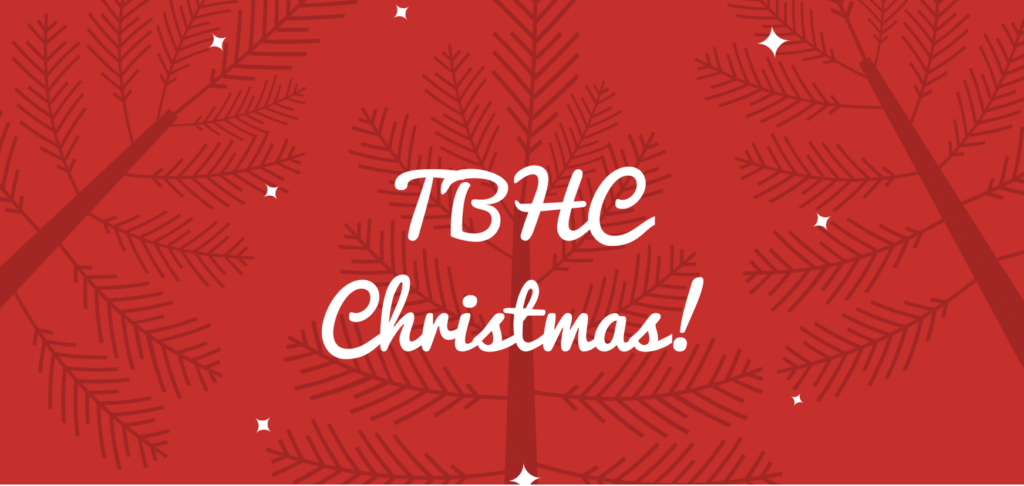 Christmas at TBHC is an exciting time for our staff and children. We are privileged to provide gifts as well as other items for kids and families during this time.
Here are some ways to partner with TBHC this Christmas
Angel Tree – Fill out an inquiry here to receive names for you, your family, or your church group to collect TBHC kids' gifts.
Toy Drive– Collect gifts for kids ages 0-18 in a toy drive. Teen gifts are especially needed each Christmas. Gift card drives are also a great item to collect as a group for our kids and families. Donate Items to TBHC by December 7th.  Email us here to set up your drop off time. 
Amazon Wishlist– Use this link to send items needed directly to TBHC for Christmas.
Volunteer in the TBHC Toy Shoppe. Fill out this form to sign up and learn more about volunteer needs.
Donate Monetarily- Donate below to TBHC Christmas. Christmas time is a special time at TBHC, and you can help TBHC kids this Christmas season by helping us reach our online giving goal of $10,000 for TBHC Christmas.
Christmas Online Campaign