We are so grateful for everyone that made the first ever Dancing with the Ellis County Stars successful!
Dancing with the Ellis County Stars debuted on February 5th, 2022, but it all started in August as 6 pairs of Ellis County's finest teamed up with instructors from Danceworks to create a dance routine and began raising support for TBHC's Foster, Adoption and Teen Pregnancy Care Programs.  Our dancers and their coaches worked tirelessly for nearly 6 months to make this night memorable on so many levels.  We were entertained by Commissioner Lane Grayson & his sister in law as they gracefully waltzed and discoed the night away, Pastor Richard Smith and his daughter Kara swing-danced their humorous version of the "Footloose" story,  Jon and Rachel McLaughlin danced their way into our hearts with their affectionate tap/jazz,   Josh & Jennifer Oliver surprised us with their rollicking Pirates of the Caribbean Paso Doble/Hip Hop, and Julie Farrar and Mayor Doug Barnes brought a high level of polish with their tango.  Darrin and Tianna Robinson were slated to appear, performing a waltz with a hint of hip-hop, but were unable to attend that night.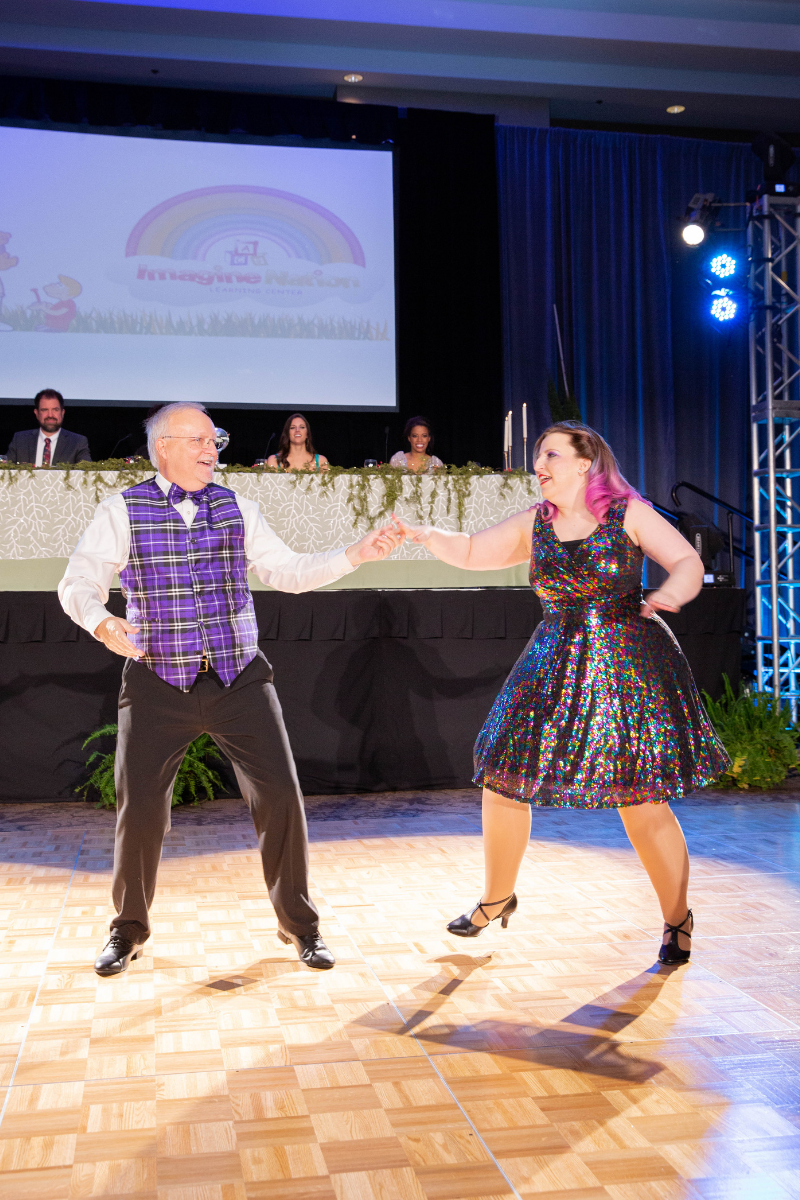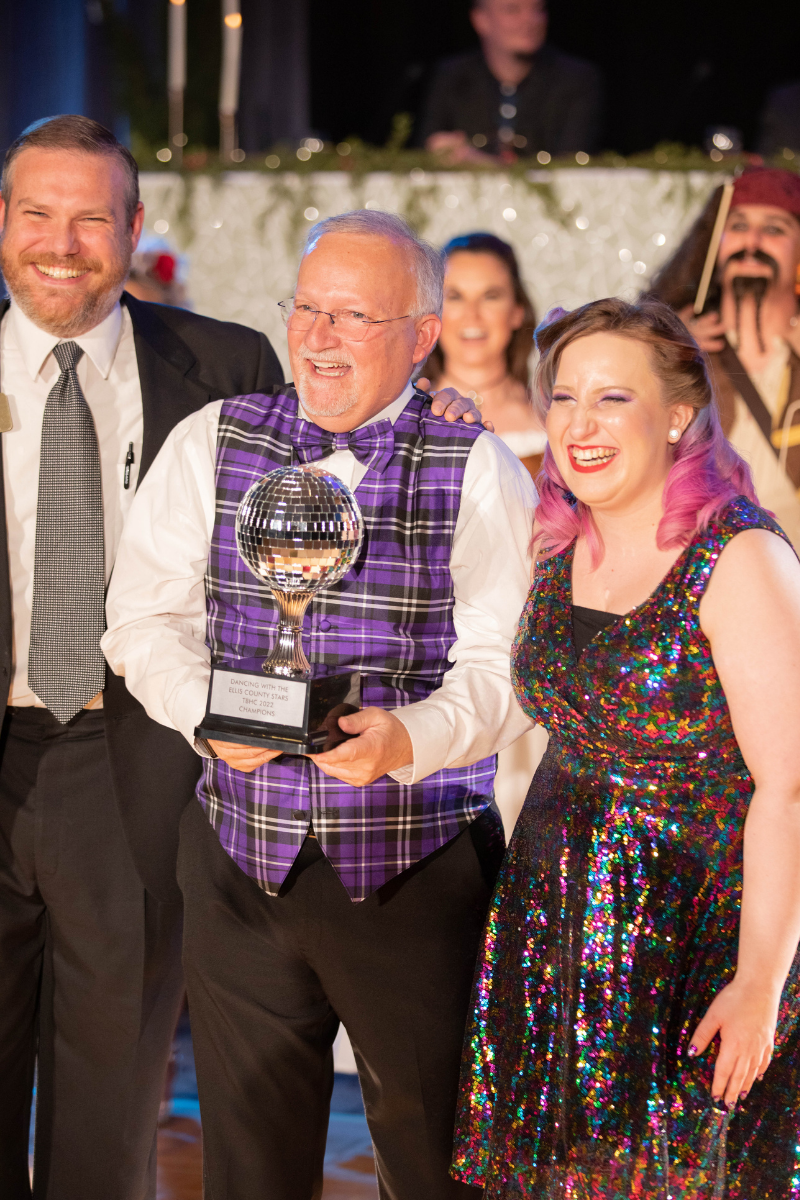 We were also treated to performances by Danceworks'  'Movers and Shakers' as well as a group of folks from Daymark Living.  When all was said and done, Pastor Richard and Kara took home the Mirror Ball Trophy, winning by funds raised by their supporters through online voting, combined with the judges' scores.  It was an amazing evening of great food, laughter, tears, cheers and fun. We can't wait to do it all over again in 2023.
Many thanks to our amazing team of sponsors who made this evening possible.  Special thanks goes out to ImagineNation Learning Center, our Title Sponsor, who was willing to take a chance on a brand new event by an organization they knew little about.  We are so grateful for their faith in us, and belief in our mission.
Mayor Doug Barnes & Julie Farrar
Lane Grayson & Julie Grayson
Check back in August of 2022 for our new dancers!
If you'd like information on sponsoring our 2023 event, contact us at [email protected]. We're already hard at work and would love to have you be a part of it!