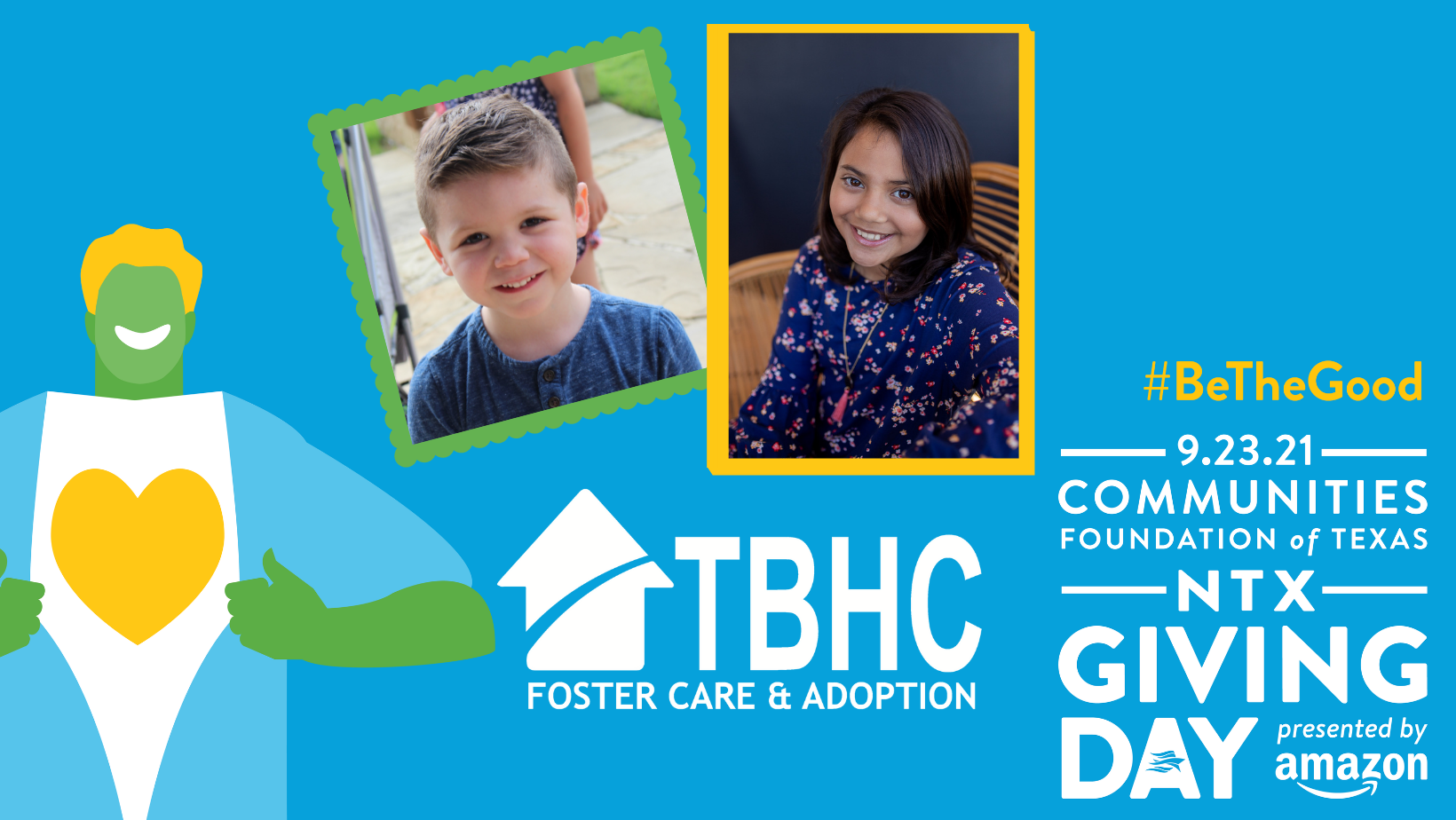 Why you should participate in North Texas Giving Day!
TBHC has enjoyed a long legacy of donors supporting us through the years. Many events have come and gone through the years of our existence and our privilege is to build an environment of support that is informative, exciting and has an amazing internal impact. There's a question that still remains: Why North Texas Giving Day? Why not specifically to TBHC today?
Over time each of our fundraising events have gradually lost momentum. Moving to an online platform was a great step into a modern way of fundraising. It has greatly impacted our funds. We have retained and gained many NTGD donors over the last 7 years that we have been a part of NTGD. The Change for Children fundraiser does not bring in what it used to. NTGD has not only supplemented that fundraiser, but has continued to give a greater return on investment year after year.
Because of the competitive atmosphere, the staff really enjoy participating. Most have never asked people to give money toward a special cause. Using social media as a way to get the message out, they are able to share the ministry in a unique way. It is also a way for staff to interact with each other in a more "non-work" type relationship. We create teams with our staff and Trustees to compete for small prizes.
When horse and buggy or cars were loaded up with supplies from churches to help provide for the winter, the efforts of coordinating the resources, financial gifts and travel was a planned event. NTGD is coordinated by a much larger organization and TBHC has to do some foot work to be involved but it doesn't take all of the time and effort from our business team. NTGD is an easy way to support your favorite non-profit. It is also a great way to extend your donation because of the bonus funds that the non-profits receive on that day. Click here to find out more.
In times when it seems like the world is falling apart, it does the heart good to see that so many people still care. That individuals will still rally around and help support their local non-profits. There is still hope in the world. It is also TBHC time to reach out and support other non-profits. Standing side by side to help the community around them.
Thank you for being a part of the community that makes TBHC all that God means for it to be. Thanks for helping bring kids home.
Written by Kelly Saunders and Jason Curry