God commands His followers to not only care for the orphans and widows (James 1:27) but to also "Be kind and COMPASSIONATE to one another, forgiving each other, just as in Christ God forgave you." (Ephesians 4:32)
February is the month of Love but we want to expand on that to add COMPASSION. TBHC shows compassion to all by providing specialized services to all family members served in our programs including biological parents. Want to know more about these services? Listen to this podcast about our Teen Pregnancy Care here or read more on our Abba's Heart here.
The following eye-opening letter provided by our Teen Pregnancy Care Coordinator, Heather.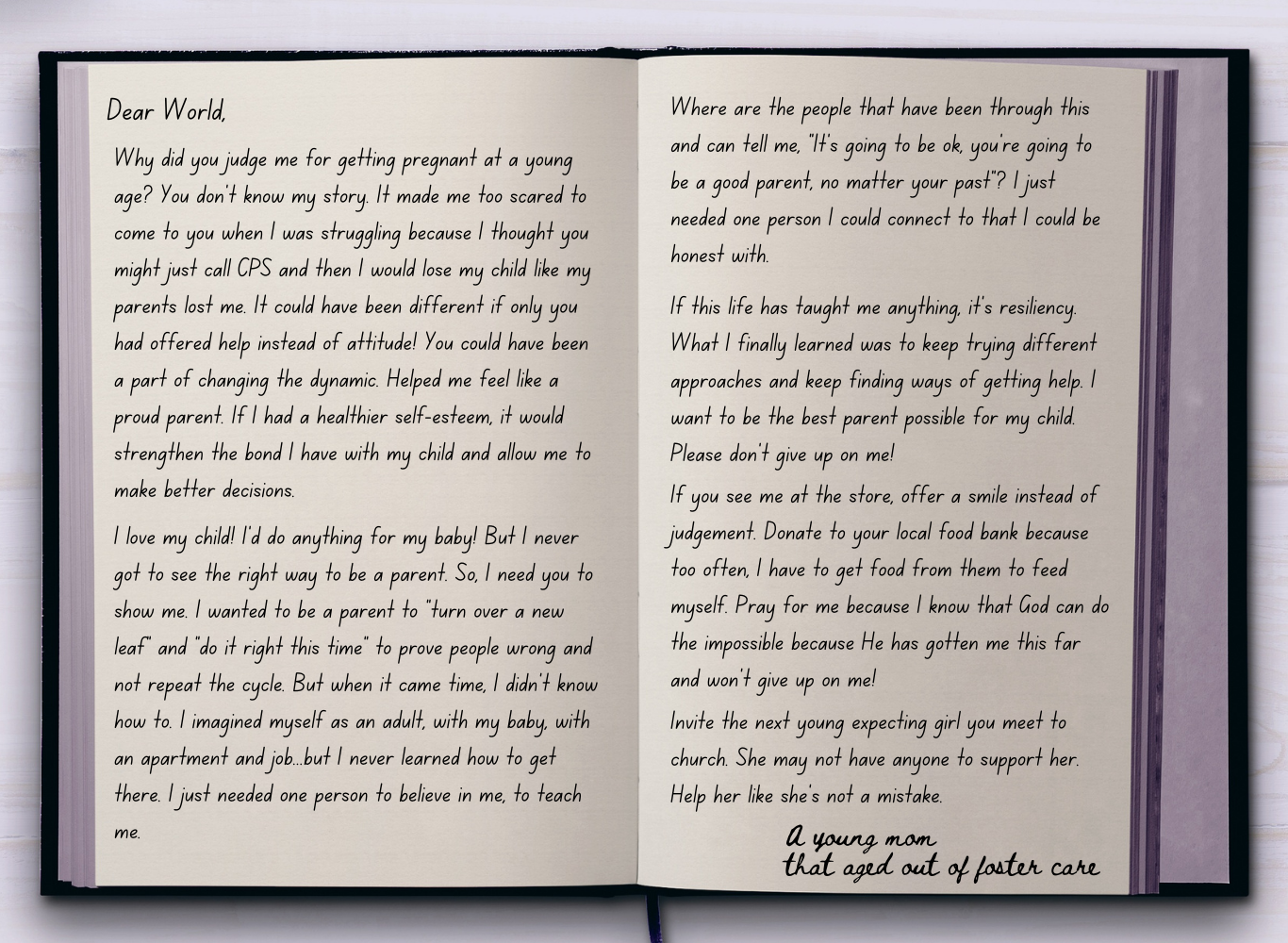 You don't have to get up and preach; you don't have to be an evangelist; you don't have to be a vicar or a priest; you can be an ordinary worker wherever you are and witness for Christ. You witness by the way you live, by your attitude – your love care, and compassion toward people no matter their race, religion, or ethnic background. If we put hands and feet to the Gospel message and live it out daily, those around us will see it for what it is – the Truth that transforms." —Billy Graham
Compassion is sympathetic consciousness of others' distress together with a desire to alleviate it. Find out how you can show compassion and alleviate their distress by emailing [email protected].
Want to become the foster parent that supports them? Email [email protected] to get started.
Want to provide funding so TBHC can live out the hands and feet of the Gospel, give here.