Meet Christin, the Executive Outreach Manager, who has been with TBHC since 2015. She has held many positions over her years with TBHC from Adoption Admin Assistant to Outreach and Communications Admin. She is sharing her story of how she came to TBHC, her participation in NTGD over the years and why she believes our ministry is worth supporting.
Most everyone has been affected by foster care or adoption in their lives, whether it be personally, someone in their family or one of their friends. I had a small introduction to the world of foster care when I was a young teen, here is a little bit of my story: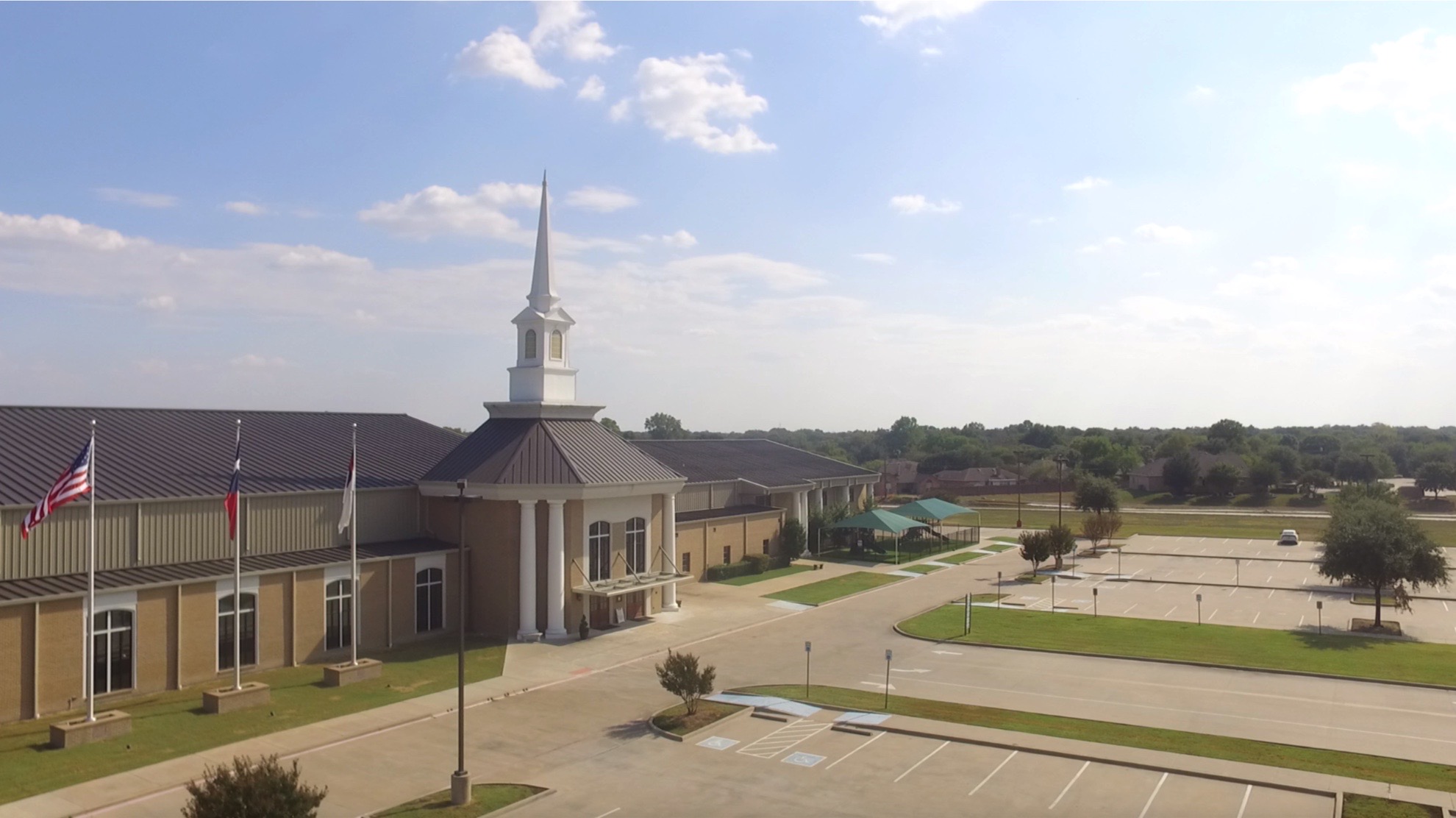 My family started attending a local church in Waxahachie. While I was getting to know some of the other teenagers, I noticed that a group of boys always showed up together, but I knew they didn't look like a 'normal' family. At that age, I never grasped the full extent of their situations, but I knew they were in a foster home. Some of the youth group called them the 'Home Boys', it never seemed to bother them but looking back, it makes me think of how they must have felt being pointed out as different.
Although I never heard their whole stories as to why they were in foster care, I did get to know a few of them through youth events and mission trips. Some of them came and went quickly while others were in the foster home until they graduated. Most of them were friendly but could often be mischievous. Some of the boys who left would talk about how excited they were to get to go home (Now that I understand reunification, I realize that sometimes that was a good thing but not always). Their foster parents and our youth pastor did a great job of making them feel welcome and included in our youth group.
My story isn't unique, as I have learned; here is another brief story from a long-time donor that resonates with mine…
I grew up in Waxahachie from the time I was in sixth grade all the way through my college years and as a young adult. The Texas Baptist Home was a vitally important part of our church. I went to school with a lot of the kids from the Home and was always impressed by how well-behaved and respectful of the things of God they were.
I drifted into life as a prodigal and went unchurched for a very long time. When I returned from those years of rebellion in the late nineties, I began attending a small group Bible study and growing in my walk with the Lord again. When I became convicted about tithing and giving of first fruits of my increase, I didn't have a church home and God put TBHC on my heart in a very powerful way. I have been a member of a church for many years now and support them with my tithes, but I still also tithe part of my income to TBHC. It is a wonderful ministry that has blessed the lives of countless children and adults with God's love for many decades. I am profoundly thankful for the privilege I have had of being a humble, inconspicuous vessel of God's provision in the lives of others. May all the glory be His!
Several of you probably have a similar story. 11 years later, my friendship with those boys and a friend sharing that TBHC was hiring led me to here.
My eyes were opened even wider to the traumas that my friends probably faced and the need to find loving and caring foster families and adoptive homes. I know the phrases "make a difference" or "changing lives" can sound very overused but I have seen first-hand the kind of love, care, and support that TBHC gives to their foster children and their foster or adoptive families.
TBHC can only give these kids that stability, love, and quality care because of our donors. North Texas Giving Day has been a major fundraiser for TBHC since 2014. When we first participated it wasn't widely known but last year, we raised nearly $75,000. That is a huge amount to raise in a one-day online event! We use those funds to provide therapy, counseling, and other needs to our foster children. Those loving and caring foster parents need resources and training throughout the process.
The simplest action can greatly influence the outcome of our fundraisers. In my first few years, I helped share and get the word out which led to a few of my family members donating. In 2020, I started working closely with the marketing and development team starting a much bigger role in NTGD. I am now one of the leads for the NTGD fundraiser and manage the webpage and media. We have also encouraged staff to participate in promoting with some friendly competition. This simple act of sharing on social media has led to more people being reached. Even if you are unable to give, you never know which of your friends or family would be able to give to NTGD and bring hope to a child.