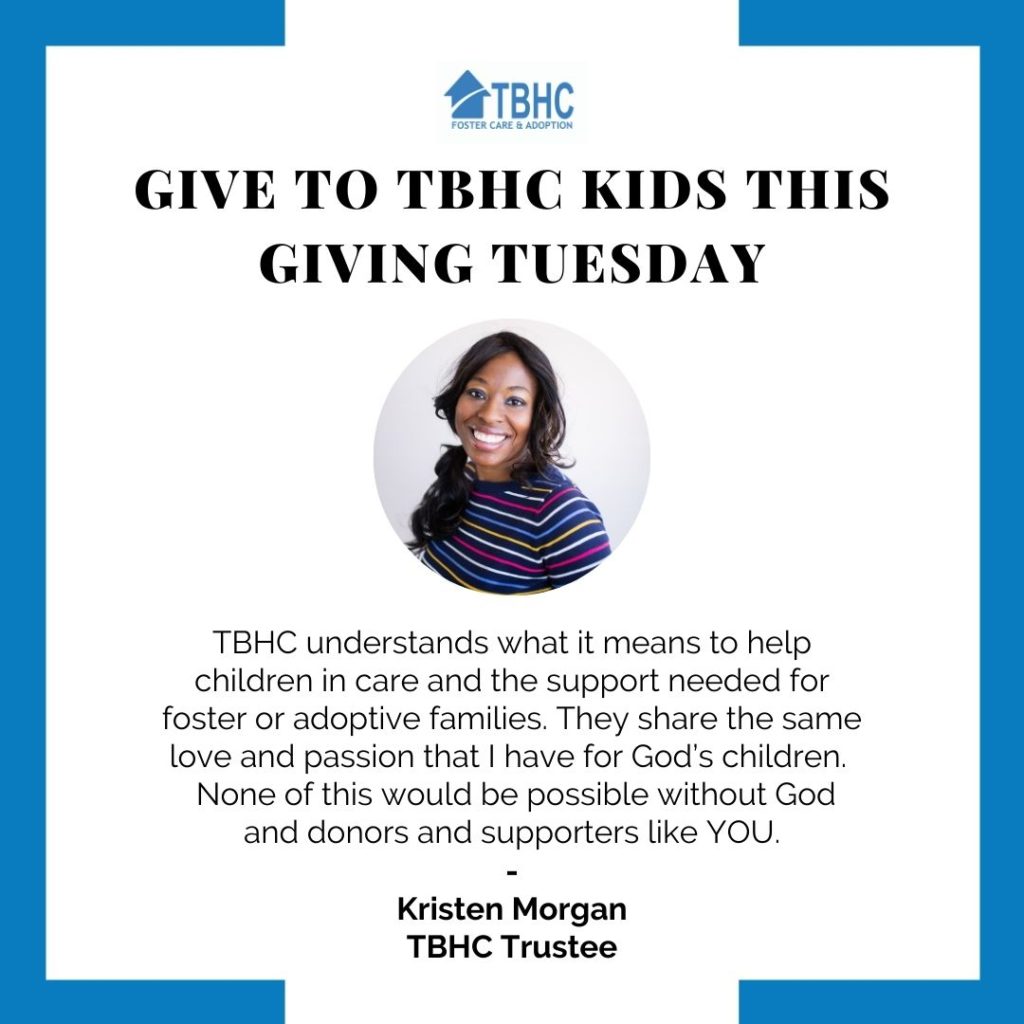 How to Partner with TBHC for Giving Tuesday
Giving Tuesday is December 1st. 
Giving Tuesday is celebrated worldwide.
GivingTuesday was created in 2012 as a simple idea: a day that encourages people to do good. Over the past seven years, it has grown into a global movement that inspires hundreds of millions of people to give, collaborate, and celebrate generosity.
You can participate in Giving Tuesday with TBHC. All you have to do is visit our Christmas page and donate to our Christmas campaign.
Our goal is to raise $10,000 through our online Christmas campaign for TBHC kids. This campaign helps children at TBHC all year long!
Follow this
link
to donate!
Thank you for helping kids at TBHC!