January is Sanctity of Human Life month. The Texas Baptist Home for Children has been in existence since 1910, and our purpose has always been to Glorify God by Caring for Children, which includes unborn children. I have worked for TBHC for a little over ten years. Throughout my employment with TBHC, I have had the honor of working with many expecting women, families who wanted to adopt privately, and many foster and matched adoption families who chose adoption as an option. In my service for TBHC, I have been a part of over 300 adoptions. My favorite part of my job is watching lives be redeemed and changed through adoption.
The hardest part of my job is walking with clients grieving, scared, and uncertain of their future. In our Private Infant Program, we walk alongside expectant mothers and fathers who are contemplating the best decision for their baby.
Most of our clients are in their twenties to thirties and are already parenting. Often, finances are a big part of deciding if they will parent or choose adoption. We meet women in their darkest times and provide education on adoption. Most of the women have just found out they are pregnant. They reach out to TBHC because they want more for their child than they can currently give. They have decided to carry their baby even though many tell them it would be easier to abort the baby. They are warriors who put their child's needs above what their hearts desire.
A few years ago, I was blessed to meet a sweet single momma Amber Mullenax, who had recently placed her son for adoption. She was struggling with how she viewed herself for deciding to place. One of the first things she told me was that she had given her son away. I immediately began encouraging her with language like, "you planned for your baby" or "you did not give him away." When people use the word *give up* or *gave away* it implies that the item or person was disposable and not loved. Choosing adoption is the most loving and self-sacrificing act a biological family can do. They chose not to abort and carry their children. They made a loving choice to select a family that they feel will be able to provide all the love and stability that they wanted for their child.
With Roe versus Wade being overturned, there is an increased need for educating the public on the option of adoption. Society needs to hear how adoption can change their lives and their baby's future. Over the years, I have worked with women who chose abortion before but chose adoption when faced with another unexpected pregnancy. They had pain and regret from choosing the abortion. Each time I have had the opportunity to work with an expectant mom, I praise the Lord that she has decided to give life to her child. Regardless of the situation that led her to be expecting, I praise the Lord that she is taking the hard road, walking with all the uncertainty, and has chosen life to preserve the Sanctity of Human Life. TBHC can support and walk beside her as we pray with her, share hope with her and share the Love of Christ. One time I had an expectant mom tell me that she had never felt the love and support in her life than when she was a client working with TBHC. I was saddened to think that throughout her 33 years, she never had a supportive relationship. Her statement confirmed that, as an agency, we are making a difference in the lives of the clients we serve. We are preserving life and helping bring changes to future generations. Families and children are breaking generation cycles and finding redemption through Christ and Adoption.
Earlier I mentioned Amber and our talks about positive adoption language. I stayed in contact with Amber over the years through calls and texts. She decided to return to school and get her degree in social work. Her own experience with adoption inspired her to be a social worker to allow her to help women who find themselves in similar situations. I recently asked Amber how adoption changed her life. She responded with,
"Adoption changed my life… it gave me a whole new perspective on what I wanted for my future and how I wanted to help other expectant mothers facing a crisis pregnancy. By creating an adoption plan and placing my son in a loving adoption home, the family was able to care for him in ways I couldn't.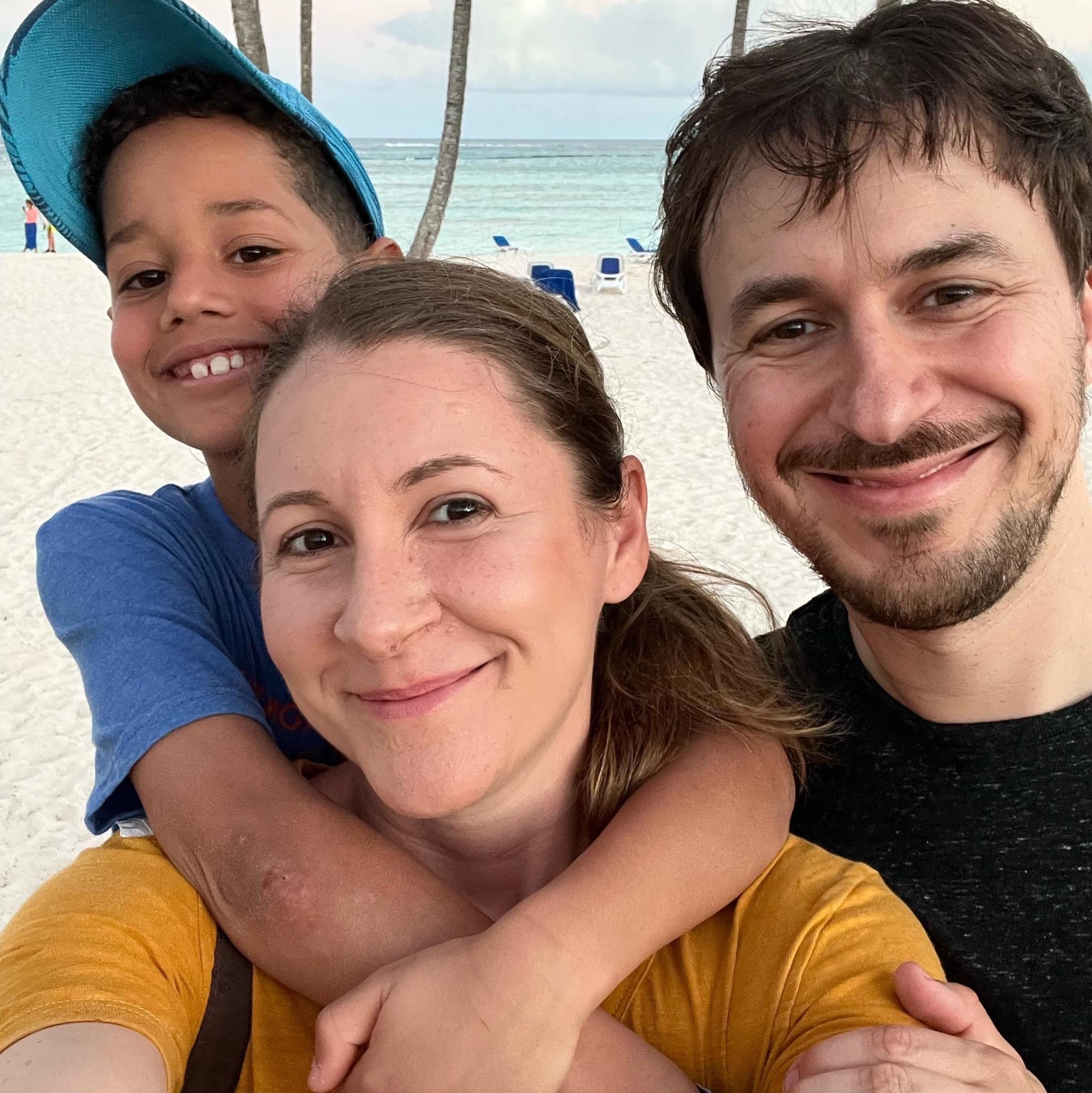 Amber applied for a position at TBHC and was hired as our Private Infant Case Manager. She has been able to use her own experience to help ladies facing an unexpected pregnancy. She understands what her clients are feeling. She can use her story to help preserve life because she knows how hard it is to decide to place for adoption. That choice brought many blessings to her life, her son's life, and his adoptive family. Amber also stated,
"I want them to know they aren't alone in this process and that adoption is a loving choice and a choice where they can be involved in their child/children's lives if they choose to. They have a voice in the entire process, even if it doesn't feel like they have control. Seeing prospective adoptive families match with an expectant mother is truly God working throughout the process. Seeing his plan at work in real-time is truly a blessing and an honor to be a part of someone else's story.
Seeing where Amber has come from to who she is today brings me great joy. She advocates for positive adoption language. She now teaches expectant moms and educated professionals how our words about adoption can have negative impacts. To say I am proud of her is an understatement. I am so grateful the Lord brought her and her experiences into my life and now to TBHC.
TBHC has completed over 400 adoptions as of 2022. I am excited to see what 2023 brings for TBHC and how many lives we will touch through our ministry while fulfilling our purpose of Glorifying and caring for kids.
Do you know someone facing an unexpected pregnancy that could use support in finding resources to parent or questions about the option of adoption? Have them reach out to us here or have them call our main office at 972-937-1321.
Are you or do you know any families ready to adopt a newborn through our Private Infant Program? Check out more information here.
written by: Dana Holt
MS, LCPAA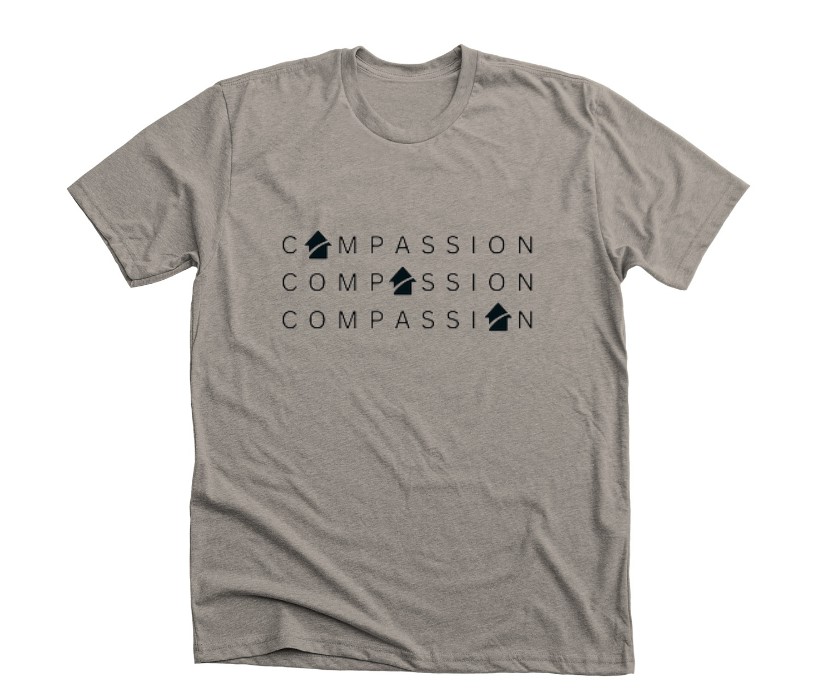 Follow the link below to contribute to our newest T-shirt campaign: Show Compassion! The money raised will help us to continue supporting those within our ministry.