Christmas is in full swing at TBHC! We are collecting Christmas wish lists, accepting donations, and purchasing those most wanted 2021 toys for our TBHC foster kids. It is an exciting and fun time to see all the generous donations and to see all the Christmas wishes being fulfilled.
With all of the toys being purchased during the holiday season, it seems appropriate that December would be declared National Safe Toys and Gifts Month. "Sadly, thousands of children are injured every year as a result of playing with unsafe or non-age-appropriate toys." (Awareness Days, LTD, 2021). And while the United States has a stringent toy safety system in place, there are still many toy related injuries that are treated in emergency rooms every year. Child and Family Services reports that the most commonly injured part of the body is the head and face area, with the most common injuries being lacerations, contusions, or abrasions.
WHAT CAN WE DO TO KEEP OUR KIDS SAFE? HOW CAN WE STAY OUT OF THE EMERGENCY ROOM THIS CHRISTMAS?
Read all warnings and instructions on the box.
Check to see if the toy is right for the child's ability and age. Read the recommended ages on the toy.
Consider whether other smaller children may be in the home that might have access to the toy.

If so, monitor and supervise items with small parts and long strings or cords. These are choking and strangulation hazards.

Avoid toys with sharp or rigid points, spikes, rods or dangerous edges.
Buy toys that will withstand impact and not break into dangerous shards.
Look for the letters "ASTM". This means that the product meets the safety standards set by American Society for Testing and Materials.
Avoid toys that shoot or include parts that fly off.
Gifts of sports equipment should include protective gear (ex: helmet, faceguards or knee and elbow pads)
Balloons, once deflated or broken, should be thrown away immediately as more children have suffocated from them than any other type of toy.
Once gifts are open:
Immediately dispose of plastic wrapping and toy packaging that could become dangerous playthings
Keep toys appropriate for older children away from younger siblings.
Battery charging should be supervised by adults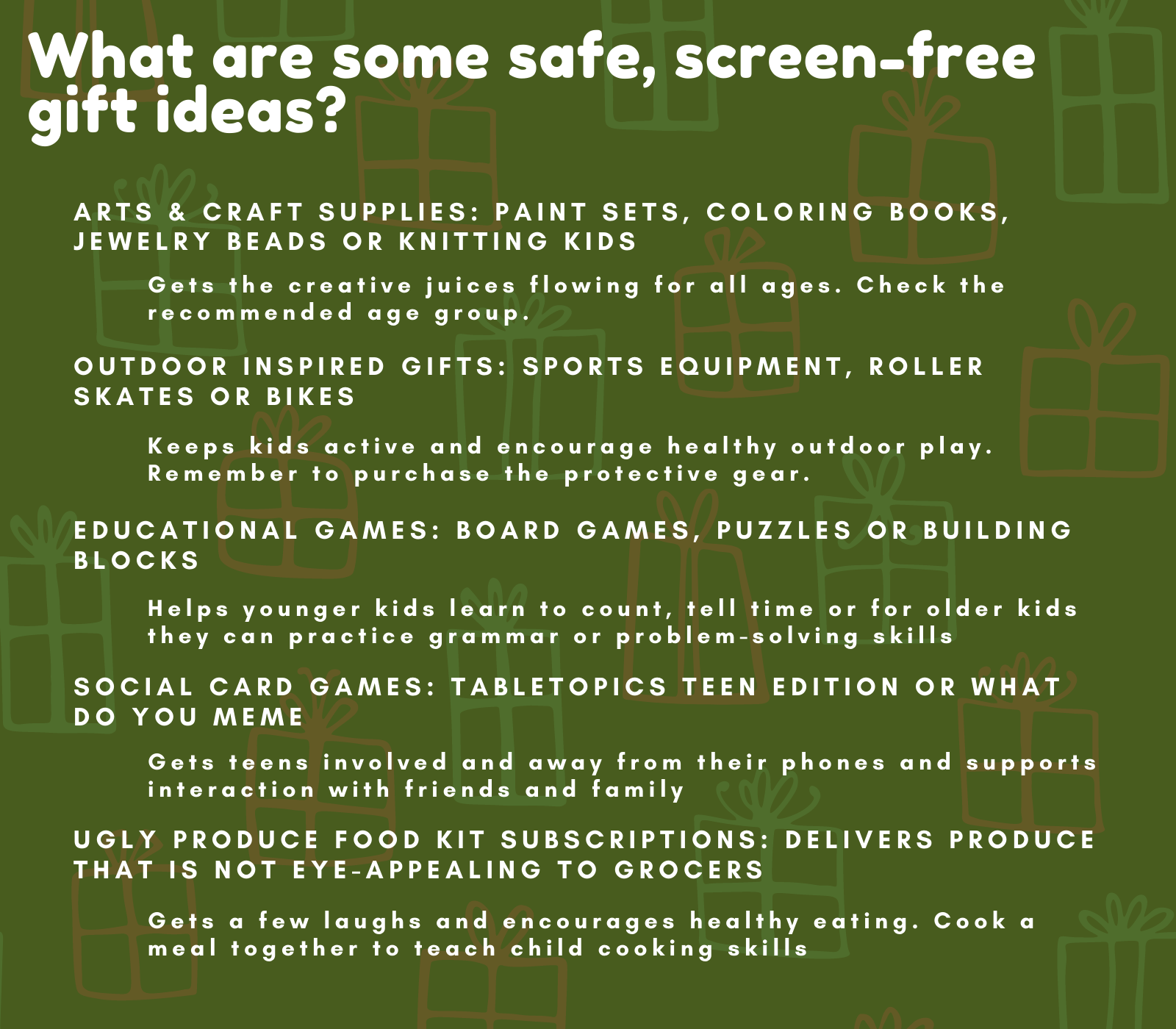 TBHC strives to keep every child that comes into our care safe from any harm. We hope this information is helpful to help buy gifts for the Christmas season as well as year-round.
We want to wish a Merry Christmas to all our supporters! We appreciate all that you do for our ministry.
We couldn't provide the care and healing to our children without y'alls support. Thank you for making a memorable Christmas for our foster kiddos!
Interested in helping this Christmas still? Find more information here: http://www.tbhc.org/christmas
Written by Jannifer Grier
https://www.aao.org/eye-health/news/doctor-approved-holiday-gift-guide-kids-toys
https://www.awarenessdays.com/awareness-days-calendar/safe-toys-gifts-month-2021/