TBHC is honored to work with kinship families. Every kinship story is different. Here is one family's story of kinship and how TBHC as able to work with them.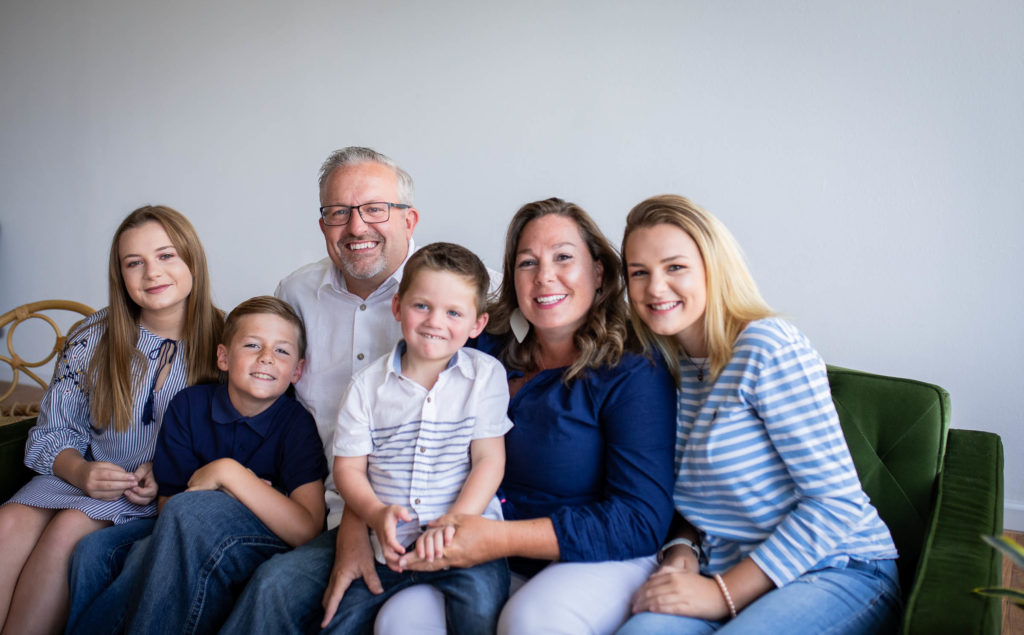 In August of 2013, we had made plans to go to Florida with some great friends of ours. Our friends were adopting their second child from Florida, and we traveled with them to celebrate this wonderful occasion. We went with our whole crew. To back up a little bit, a couple of years previous to this, God started speaking to Amber and me about adoption. We had taken in an 18-year-old young lady in June of that same year and helped her fight through some struggles she had growing up. So honestly, we had thought this was the call we had been hearing. That young lady now walks faithfully with the Lord and is married and had her first child last year. But God had more in store for us.
On the drive to Florida, the conversation came up about adoption again. And we knew that we couldn't bear the cost of adopting a child from overseas or from another state for that matter. So we had agreed to pray that if it's your will, Lord, we will answer the call. At the same time, we prayed for help to provide the means to adopt. A couple of months after returning from our trip, we heard that our niece was pregnant. Usually, this would be a cause for celebration, but we knew she had been fighting a long term drug addiction. Amber and I had decided to call my brother, who had already taken in our niece's son. My brother, at this point, was 55 years old, and could in no way be capable of taking in another child. We just let him know that if needed, we would be available to help if anything came up after the birth. After this, our small group that met at our house began to pray regularly for my niece and her baby.
Joshua was born addicted to heroin on April 15, 2014; he spent the first six weeks of his life in the hospital weaning off the drugs. My brother had informed us that some family members from the father's side were going to help out until the state was happy with the progress of the parents. It was early June of 2014, I was General Manager at a waterpark, and our summer was getting started. My wife and kids were attending church camp, and my phone rang. It was my brother. He said, "so are you guys still interested in helping?" I knew the answer but quickly drove out to the camp to make sure the family was ok with this. The response through the tears was, of course, "yes, Lord." In 24 hours, Joshua was at our front door, and in 48 hours, we had everything we needed for him. Joshua is healthy and never left our home again.
TBHC was a name we were familiar with, and some friends referred us to them. Honestly, this was one of the best decisions we made. The support of the whole staff was with us from the beginning, and through the long process, we had to go through for adoption. The training was very informative and helped us along the way. They partnered with churches to provide daycare so that we could have a night out as a couple. A small gesture that meant so much to us. After a long two years, we were finally able to adopt in May of 2016. TBHC was with us the whole way, and we have referred them several times since then. But most importantly, God guided all of our footsteps and protected our son. 
Interested in becoming a foster or adoptive parent? Email us at

[email protected]

to start your journey!