Back to School at TBHC
With this season of COVID-19, our foster kids are in unchartered territory. We have wonderful foster parents who care for these kids, and they are continually providing for their needs, including getting them ready for the school year.
Our Foster Care Director of Waxahachie and Garland, shares about ways this school year has impacted our kids.  "Our kids are in homes across the metroplex, and with every county having their own rules for going back to in-class study, our kids are in many different scenarios. Each family is choosing based on what districts are offering based on the needs of kids. Some parents are choosing to do online learning, and others are sending to school. Many schools are delaying the start, which we know that kids need structure and a routine, so many of our families are starting to see more behaviors. School provides a strong structure for most kids, and it helps kids get into a healthy routine."
Our kids have come from hard places. They are in foster care because they cannot live with their families right now, and we provide them with a safe place to live and heal. We want them to succeed, and even though this school year looks different, we will help them through all the upcoming transitions.
One way TBHC has already been able to help is through our Back-to-School campaign. TBHC supporters and volunteers donated school supplies, and we had a drive-thru party to hand out all the school supplies.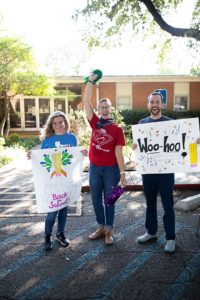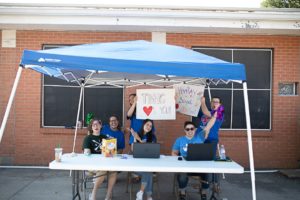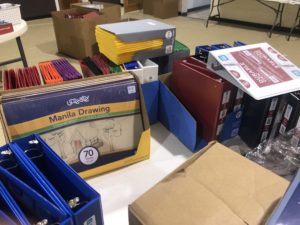 Thank you for helping all our kids headed Back-to-School and for supporting our school supply drive!
Please keep checking back on our donation page for ways to partner with TBHC this year.